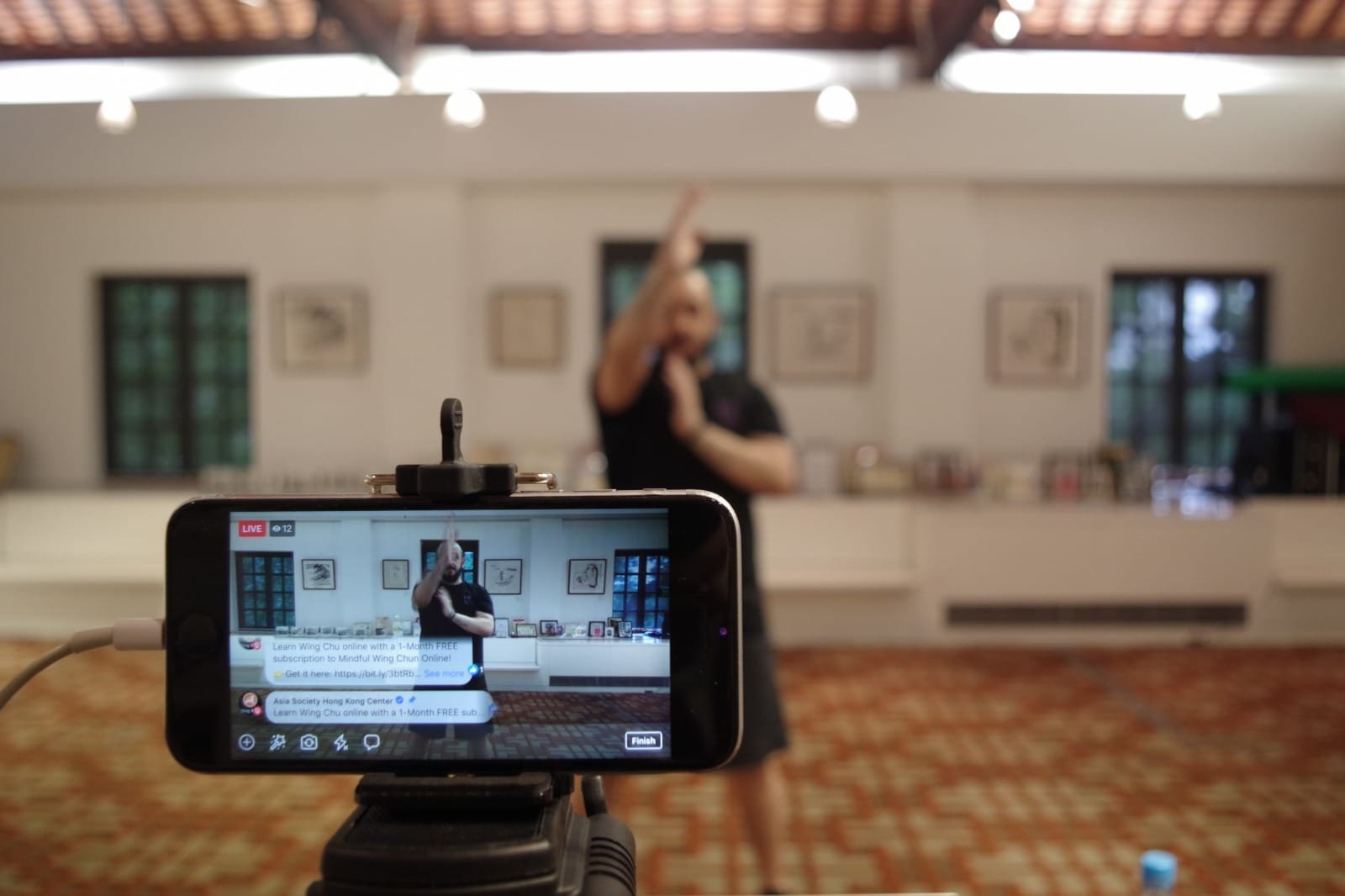 ASIA SOCIETY HK X MINDFUL WING CHUN
101
101 people viewed this event.
Taken from the event's Facebook page. To RSVP and for more details, please visit Facebook Live: Chinese Kung Fu & Tea Meditation (Audio Guide).
Ways to stay active despite social distancing? Learn Wing Chun at home by joining our live session – followed by an audio guide to a soothing tea meditation.
Wing Chun Class by Mindful Wing Chun | 10-11:15am
The Wing Chun class will explore the geometry we can shape and apply with our bodies to re-direct incoming force (strikes), develop sound posture (structure) within these movements to help promote minimal muscular holding (tension).
Tea Meditation by Stephanie Luo | 11:15-11:25am
Stephanie will give an 8-minute audio guide to singing bowl meditation. By intention, it can be as simple as "to relax" or "to be open". For the rest, all you need to do is to allow the vibration to work its way through your body. At the end of the session, your body, mind and spirit will be relaxed, awakened and energized.
– Free Admission
– To join our Facebook live, click "going" on this event
– Online only | No in-person participation