Article by Mark Sharp, SCMP
Studio in Central teaches wing chun martial art with focus on mindfulness to relax the muscles and give students a feeling of energised focus. It's a great way to relieve stress, a common office problem.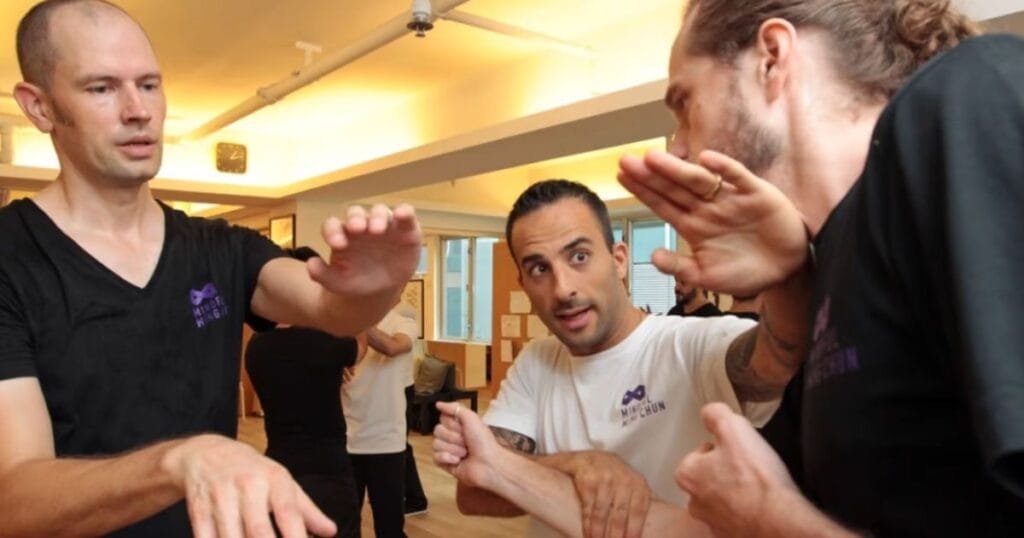 In the heart of Hong Kong, a block away from the Lan Kwai Fong entertainment district, a group of mainly white-collar workers gathers regularly to learn kung fu.
Banish any thoughts of flying fists at the office water dispenser, though. Nima King, head instructor at Mindful Wing Chun in the city's Central district says more than half the studio's clients attend classes to bring balance to their busy lives. Over 80 per cent of clients are office workers.
Mindful Wing Chun, as its name implies, aims to teach the martial art in a way that emphasises mindfulness – being in the present and in touch with your body to maintain overall health and wellness, King says.
Read the full article here below or on SCMP