We, the senior Instructors of our school originally learnt Wing Chun in Chinatown, Sydney Australia. Training there was like having a little piece of Hong Kong in the middle of Sydney Central.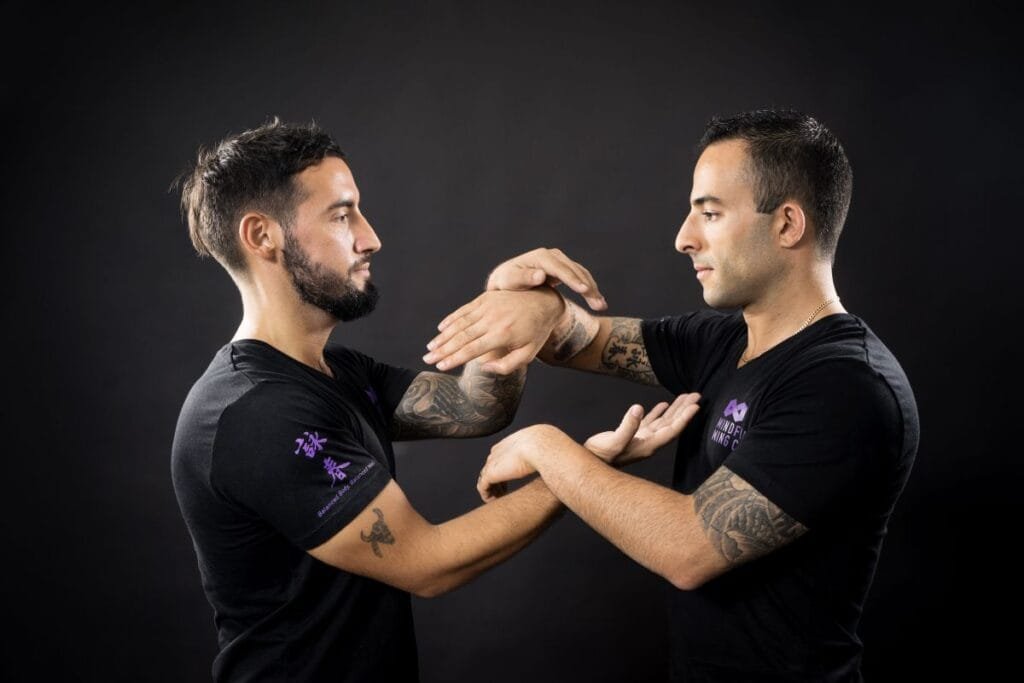 We had all the Chinese restaurants around and once you walked into our Sifu Jim Fung's school it really was like stepping into a Wing Chun school in Hong Kong. Everyone would bow to the pictures of Ip Man, Chu Shong Tin and Jim Fung on the wall upon entering the school, there were lots of banners with Chinese writing, even a gong which would be sounded at the beginning and end of class.
We all quickly fell in love with the Hong Kong feel that our Wing Chun school had. Sure enough it was a big part in making us move to Hong Kong to study Wing Chun even further with our Teacher's teacher Grandmaster Chu Shong Tin.
When we first arrived in Hong Kong in 2005, it was a bit of a culture shock. The air was thick and humid, there was a constant smell of traffic in most places, and the food was very Hong Kong, with street vendors and noodles. But most importantly the Wing Chun training was AWESOME! We got to train anywhere from 40 to 60 hours a week which was fantastic and right up our Alley since we were already used to training that amount in Sydney.
Chu Shong Tin's school, which was actually the living room at his family home, was open from 5pm to 11pm so there was loads of great training to be had. The Hong Kong style of training and teaching was very different to the Wing Chun training we were used to in Sydney. A lot (pretty much all) of self-training unless we were doing Chi Sau. And the training was solely focusing on the cultivation of the 'internal' aspect of Wing Chun rather than specific techniques.
Overall the experience was fantastic, with the bright nightlife, the amazing food, and most importantly the non-stop training. Eventually a few of us came to realize that Wing Chun training isn't only in the training hall. It really is a way of moving, thinking and being. As Master Chu Shong Tin once said "I am Siu Nim Tao" So it no longer mattered where we were, we could always be training. This is the habit and attitude that we try to pass onto our students – to take mindfulness and relaxation cultivated from their Wing Chun training into their daily lives.
So, Wing Chun in Hong Kong? For sure!!! If you ever get the chance to get yourself to Hong Kong for some Wing Chun training you should go for it cause it could be a life shifting experience as it became for us!
– Nima and Seb (Snr. Instructors of Mindful Wing Chun Hong Kong)